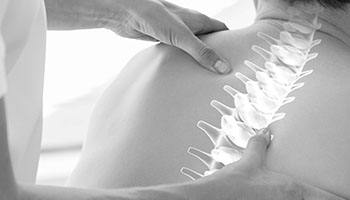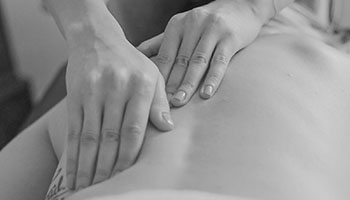 Spinal problems
Back pain can be associated with problems with your spine. This can be managed with a physiotherapy program, but early assessment and treatment are vital. When it comes to back pain, the longer you have the problem, the more recurrent it can become.
In most cases the exact cause of back pain is not apparent. This means it may be difficult to determine the structure causing the symptoms. Physiotherapists usually use a biomechanical diagnosis which identifies areas of the spine and surrounding structures that have dysfunctional movement. However, psychosocial issues often influence the symptoms you may experience and therefore the management of this problem requires a holistic approach.
If you experience any of the following, you should seek immediate medical advice:
Unbalanced standing or walking posture.
Difficulties passing or controlling bladder, bowels or numbness in these areas.
If you have a previous history of a type of cancer or osteoporosis.
Back pain accompanied by unexplainable weight loss or fever.
The goals of physiotherapy are to decrease back pain, improve function, and provide you with a maintenance program to prevent future back problems. Treatment in the form of exercise is considered an important part of most back-care programs. Unless a patient requires emergency surgery, most patients are advised to undergo a trial of physiotherapy before considering any back surgery.