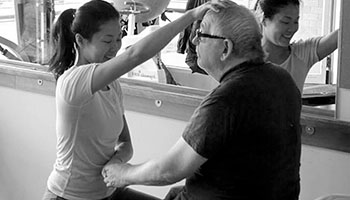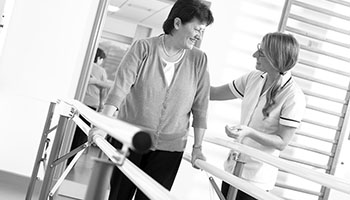 Neurological Conditions
Physiotherapy for neurological conditions is typically referred to as neuro-physiotherapy. Neurological conditions are related to the spine and the brain areas which host some of the most essential nerves responsible for your daily movement. Physiotherapists are trained and skilled to assist in the rehabilitation of patients with mobility problems due to various conditions, including those with neurological deficits. A comprehensive physical assessment is necessary to ensure that you receive the best treatment in order for you to function as normally as possible again.
Many neurological conditions are degenerative, so for these conditions, physiotherapy focuses on strategies to compensate for any loss of neurological function. This can be done through exercises to preserve function that remains, and preservation of the joint's mobility, strength and balance. The treatment you receive may consist of a physiotherapy prescription such as an exercise program, devices to aid with tasks that have become more difficult, and mobility aids to assist with safety and independence.
Some examples of neurological conditions:
Stroke: A rehabilitation process is a proactive approach that allows people that have suffered a stroke to reach their full physical potential in their everyday life.
Multiple sclerosis: Neurophysiotherapy can help with several issues associated with sclerosis, including balance, mobility, fatigue management and pain. Individualised exercise and fitness programs are a part of the treatment journey.
Brain injuries: Goal-directed rehabilitation can help address the complex physical, cognitive and emotional signs, and symptoms inflicted by the traumatic injury. Spinal cord injury: Due to all the vital nerves, injury in this area typically affects impairments in movement and sensation. Relearning new skills in movement and posture control is very important.
Muscular dystrophy: This is characterised by muscle weakness. Patients can be advised on exercises, musculoskeletal management and safe mobility options.
Reported benefits of exercise in these patient groups include:
Improved strength and endurance
Improved walking ability and ability to complete day to day activities of daily living
Improved balance and coordination
Improved flexibility
Improved mood
Improved alertness and cognitive ability
Neurological conditions must be handled with great care by a trained professional. The aim of physiotherapy is to rehabilitate patients to assist them to return to their previous functional abilities. Healing can be a long journey with complications, but physiotherapy can aid in the process to ensure that the healing process contains minimum complications and a swift recovery.
Contact our offices today for all your neurological physiotherapy needs.