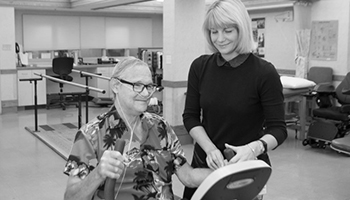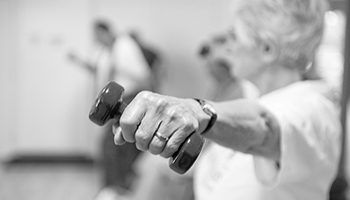 Pulmonary Rehab
What is Pulmonary rehab?
Pulmonary rehab is a comprehensive intervention based on a thorough assessment of the patient. After the assessment, patient-tailored therapies are created, and these include exercise, training, education and behaviour change. Pulmonary rehab is designed to improve the physical and psychological condition of people with chronic respiratory disease and to promote the long-term commitment to health-enhancing behaviours.
Who could benefit from Pulmonary Rehab?
Most individuals enrolled in pulmonary rehab have COPD (Chronic obstructive pulmonary disease). However, individuals with other respiratory diseases such as asthma, pulmonary hypertension, and cystic fibrosis and scoliosis can also benefit from pulmonary rehab intervention. Your doctor may recommend pulmonary rehabilitation for a variety of reasons such as helping you to breathe better and improve your quality of life for certain lung conditions. Your doctor may also recommend pulmonary rehabilitation before and after surgery for a lung transplant or lung cancer.
Pulmonary rehab is recommended for those that experience:
Shortness of breath during routine activities
Constant coughing
Wheezing
Excess sputum production
Feeling like you can't breathe
Not able to take a deep breath
Pulmonary rehab is also suited for people with the following conditions:
Chronic obstructive pulmonary disease (COPD)
Interstitial Lung Disease
Cystic Fibrosis
Bronchiectasis
Neuromuscular Disease
Asthma
Pulmonary Arterial Hypertension
Lung Cancer
Lung Volume Reduction Surgery
Lung Transplantation
The benefits of pulmonary rehab:
Helps you regain strength
Reduces symptoms of anxiety or depression
Decreases disability
Improves quality of life
Improves arm function
Improves respiratory muscles
Helps you breathe better
Can reduce hospital time
Our Pulmonary Rehabilitation Program
The program is divided into five key components:
Assessment
Exercise training
Education and home exercise training
Re-assessment
Maintenance