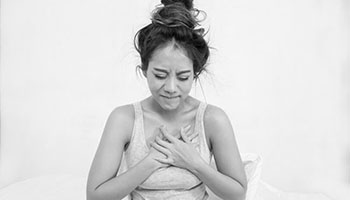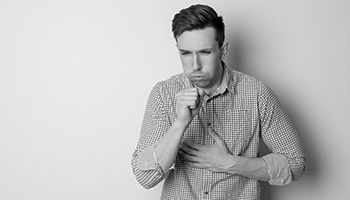 Chest Conditions
Respiratory conditions can be treated with physiotherapy sessions. One of the root causes of chest conditions is a blocked airway passage- physical therapy can help open up these airways. However, chest pain can come from a variety of different structures within your chest. This includes the heart, lungs, airways, ribs, respiratory muscles, and nerves endings. It is important to determine where the chest pain is coming. Chest pain that comes from the heart, for example, can be associated with a heart attack which requires a quick review.
How can physiotherapy relieve chest pain?
Physiotherapy focuses on the rehabilitation of the musculoskeletal system and works to assist in the overall management of a number of chronic diseases that may have resulted in chronic chest pain like lung disease and cardiac disease. Physical rehabilitation plays an important role in the management of many heart and lung diseases. The blood vessels, arteries, muscles and airway passage needs to function properly to ensure a standard healthy lifestyle. Treatment plans may include various forms of exercise, rest, manual therapy such as massages, joint mobilisation or manipulation and more information regarding posture and aftercare.
Chest Physiotherapy Treatment (CPT)
The lungs make mucus to help defend against germs. Infections can often occur in the mucus, causing inflammation or swelling of the lungs. The infections and inflammation both cause more mucus to be made, and an unnecessary overproduction of mucus in the lungs can lead to even more infections. This cycle of infection, inflammation and more mucus can hurt the lungs and lower lung function.
Brisk percussion of the chest wall
This treatment helps to break up and dislodge the excessive mucus, so it can be more easily released from the body by coughing.
In this treatment, different areas of the chest wall are percussed to help loosen and move the mucus toward the centre of the chest. Percussion is performed for two minutes in various positions. Two to three huff coughs are performed between each position if the person is old enough to do so.
Nicki performs this treatment with patients of all ages, including children. If you or your child requires physiotherapy for a chest related condition, contact us today.