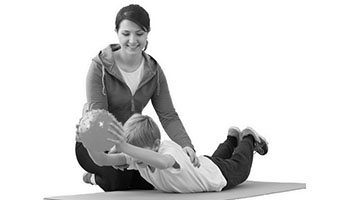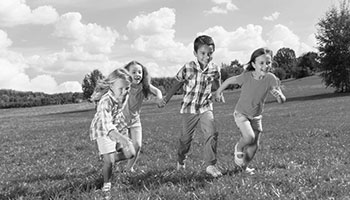 Child Physical Development
Physiotherapy for infants and children can be administered by a qualified professional. Nicki has experience working with infants and young children for the treatments related to child physical development. Physiotherapy can assist with the development, rehabilitation, and improvement of movement skills and performance as children continue to develop. Physiotherapists may work on skills such as sitting, standing and walking along with improvement in flexibility, strength, and muscle endurance.
It is often used in conjunction with other treatments like occupational therapy or speech-language therapy. For instance, if a child struggling to sit up straight and is slouching at the table, it can be a sign of poor core strength. In this case, physiotherapy can help with the core strength. Overall, physiotherapy can assist a child with movement difficulty and needs to strengthen their physical skills.
Conditions that can be managed or treated with physiotherapy:
Autism spectrum disorder
Cerebral palsy
Developmental coordination disorder
Muscular dystrophy or other neuromuscular challenges
Weight challenges
Other genetic disorders
Assisting childhood development
Paediatric physiotherapists' primary focus is on the promotion of the neuromuscular health and wellbeing of children and has experience with child development and childhood disabilities. Throughout the treatment process, the therapist will work together with the child, parents and their other caregivers to ensure that they receive the best possible care.
Some indicators of movement difficulties that need medical attention include an unusual posture, persistent pain or reduced sensation. Developmental delays can occur in infants where they may struggle with rolling, sitting, crawling or walking. Physiotherapy can help with the relief of any stiffness, inflammation of joints. For example, you may find that a child is unable to hold up their head whilst lying on the stomach or even when supported. Rehabilitation is needed where there has been a recent injury or a preexisting condition. Where normal mobility and range of movement that has been decreased, a physiotherapist can help restore it.